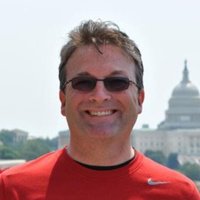 Neal Carter
Neal Carter has been the head of staff since 2004. His interests range from preaching and worship to working in the community, connecting the church to the larger society. He has a special interest in apocalyptic literature. Neal received his M.Div. and Th. M. from Duke Divinity School and his D. Min. from Princeton Theological Seminary. Serving the denomination, Neal has served on the Committee On Ministry, helped at St. Andrews University with the chaplain's office and as an adjunct instructor. Neal's wife, Debbie, is an elementary school teacher. Their daughter, Candace, is a graduate of UNC-Chapel Hill and is in graduate school at UNC-G. Neal likes to ride his mountain bike, play guitar, read, travel, and take walks with his family. He is also a Duke fan.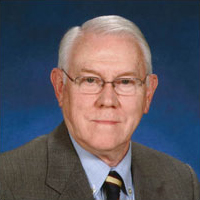 W. LeGette McLean
LeGette began as Business Manager in 2006 after retiring as Plant Manager of Kordsa USA, a local tire cord manufacturing plant; having serving previously as Manager of Finance for approximately 25 years. LeGette and his wife Charlotte have two daughters, Anne Caudill married to Bill and they have two sons, John Alec and Daniel.  Marie Tracy is married to Jim and they have twin daughters, Kate and Grace.  LeGette enjoys spending time with his family, time outdoors, gardening, long walks, traveling and attempting to play the guitar and harmonica.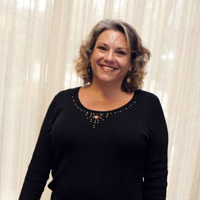 Lu Kimrey OHL
Lu is the Office Manager and joined the staff of Laurinburg Presbyterian Church in November 2009, with eleven years of experience in a church office. Lu received her Bachelor of Arts in Business Administration from the University of North Carolina at Charlotte. Lu is the mother of Katie (who is married to Forrest) and grandmother of twins: a girl Raemy and a boy Ryder, born Christmas Eve 2011. Lu's family grew when she married Don Ohl on May 16, 2015 as Don has three daughters, Colleen (who is married to Keith), Cheri (who is married to Brad), and Cari. Cari is the mother of our third granddaughter Charli Ann. Don grew up on a farm in Iowa, and is a retired maintenance mechanic with the Dept. of Defense in Washington, D.C. Lu enjoys cooking, gardening, decorating, listening to music, traveling, swimming, camping and watching Clemson and Carolina Panthers football.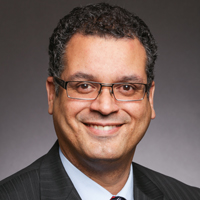 José Rivera
José Rivera, Ph.D. Assistant professor of choral music education and director of the University Chorale at the University of North Carolina at Pembroke. He is an active conductor, clinician, and adjudicator. He has conducted All-State and Honor Choirs in North Carolina, Florida, Texas, Wisconsin, Louisiana, and Rhode Island. His research on Latin American choral music has been published in the NCMEA and ACDA Journals. Dr. Rivera holds the Ph.D. in Choral Conducting/Choral Music Education and a Master of Choral Music Education degree from Florida State University and currently serves as the American Choral Directors Association National Chair for Multicultural and Ethnic Perspectives.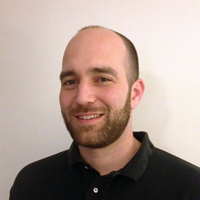 Sean McDonald
Sean began as our organist in 2013. Sean relocated to Laurinburg in 2007. He is originally from Utica, NY. He is a music teacher at Wagram Elementary School. He lives with his wife, Angela, and their three daughters, Annabelle, Willow, and Rowan. Sean attended the University of North Carolina at Wilmington where he earned a Bachelor's degree in Music, and a Bachelor's degree in Computer Science. He attended East Carolina University where he earned a Master's degree in Music (Sacred Music) and studied organ with Janette Fishell.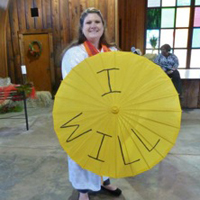 Lyndsey McCall
Rev. Lyndsey McCall began April 2014 as LPC's part-time Director of Christian Education and part-time Director at Monroe Camp & Retreat Center where she was called and ordained. Lyndsey received her Bachelor's degree with an emphasis in Applied Ministries from St. Andrews Presbyterian College in 2007. During her time at SAPC, she served as a Middle School advisor at Laurinburg Presbyterian Church. After graduation, Lyndsey served as Camp Monroe's Program Director. In the fall of 2007 she began her studies at Union Presbyterian Seminary in Richmond, VA and earned her Masters of Divinity in 2011. Before returning to LPC, Lyndsey served as a chaplain in a retirement community, worked for three small rural churches, served as a Christian educator, and even as the Presbytery of the James Youth Ministry Coordinator for almost three years.
Lyndsey is particularly passionate about Youth and Camp/Conference Ministry, since these ministries were formative to her faith journey. In Lyndsey's spare time she enjoys staying busy by visiting family on Lake Gaston in VA, spending time with friends in Richmond, VA, and attending conferences for her continued education. Lyndsey loves to travel to new places and adding pins to her world map after a trip. On her bucket list, she would love to travel to all 50 states and to as many countries as possible. Lyndsey's dream destination is Bora Bora, but feels extremely blessed to have traveled already to Canada, Mexico, China, Korea, Scotland, England, Ireland, Spain, France and Italy.