To get involved in any of the music programs at Laurinburg Presbyterian Church or to find out more information please feel free to contact us via email at info@laurinburgpres.com or 910-276-0831.
Schedule
Chancel Choir
Wednesday 7:15-8:30 pm

Sunday 10:30 am warm up for worship

Joyful Singers & Ringers

Youth Handbells

Sunday 10:00-10:30 am

Sunday 5:00-5:45 pm
Joyful Singers & Ringers and cherub choir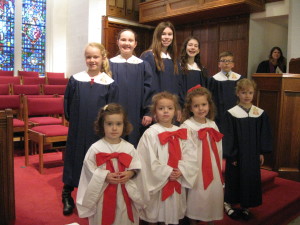 (Children's Choirs, PreK–8th Grade)
Our children, under the direction of Dr. Jaime Martinez, participate in worship throughout the year. They rehearse songs and ring 3 octaves of hand chimes on Sunday mornings (September though early May) from 10-10:30 am. The Cherub Choir meets at selected times during the school year. In addition to Sunday morning worship, the children present a Christmas program in December.
Handbells
We have 5 octaves of Whitechapel Handbells, which were made in Whitechapel, London, England. Whitechapel Ringers (adults) are currently on hiatus, but our new Youth Handbell Ensemble rehearses on Sunday evenings from 5-5:45 pm.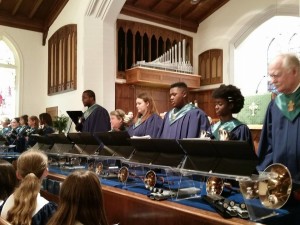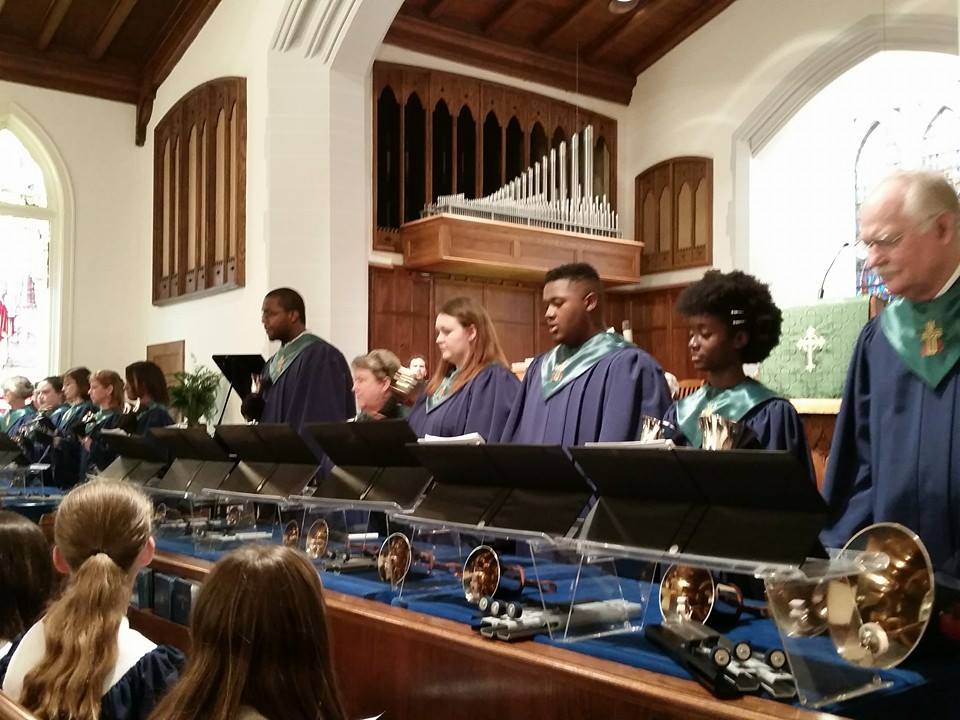 Chancel Choir
For Youth and Adults. The choir leads Sunday morning worship during the year. They also present a Fall Hymn Festival, a Christmas Cantata, and special music during the Holy Week.
Music Staff
Dr. Jose Rivera: Director of Music
Sean McDonald: Organist
Dr. Jaime Martinez: Children's Music Coordinator
Jones Memorial Fund and Music Trust Funds
Many guest musicians enhance worship during the year, including brass, bagpipes, woodwinds, strings, and vocal soloists at various times. Guest musicians are made possible by trust funds.